Characteristics of a Dubious Visa Agent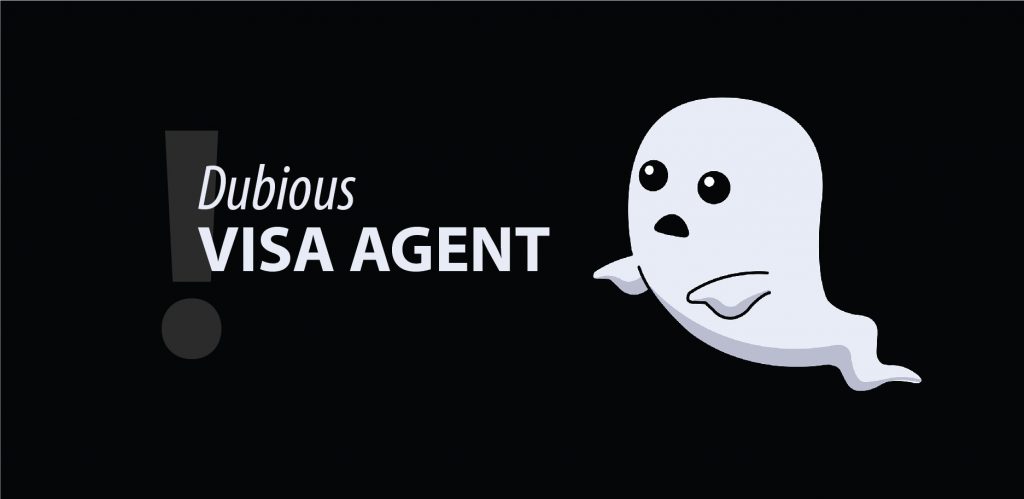 "The worst crime is faking it" —Kurt Cobain
It is a basic human nature to be enthusiastic and curious. We all love to travel and explore, meeting people of different cultures and backgrounds, with their very unique stories, having a dig at different mouth-watering cuisines, trekking into the unknown and yet so familiar streets, experiencing their histories and being in awe at their present economies.
We might have different reasons for traveling abroad. Some may be looking forward to their adventurous trips with their loved ones, others may be going for the company business and still, others may be going for academic purpose, either to join a university or to be a part of a conference.
Whatever our motivations might be behind leaving our home country and immigrating to another country, we all need one thing in common, without which our journey ends before starting and that is a Visa. Each of us has to apply for a visa in the respective embassies and many of us have at some point in time been faced with the harrowing situation of being denied of a visa which may have its own reasons. The psychological toll of having been denied a visa to travel to our dream destination, where we desperately wanted to go to, can boggle our minds. What to do in such a situation? How to get hold of our beloved visa?
At this point, many of us are either advised or urged to approach the travel agents who might just be able to work out the magic for us, or so we dearly hope. But we must not forget of the very important detail before approaching a visa agent and placing our faith in them. It is that there are a number of visa consultants in India but and that is a very big but, not all are genuine. These fake and dubious visa agents are like the sharks that are lurking behind the fences waiting to prey on their gullible fishes.
So how to distinguish between a fake and a genuine visa consultant? How to save ourselves from being eaten alive, from being preyed upon? How to not be duped and end up flushing away our hard-earned money? Do these dubious consultants have some flaws that can be pointed out by the naked eye?
You, my dear traveler, might just be in luck because there are certain characteristics of these questionable and untrustworthy agents that can be pointed out and save you from being deceived by their devilish tricks. So, let us get right to the meat.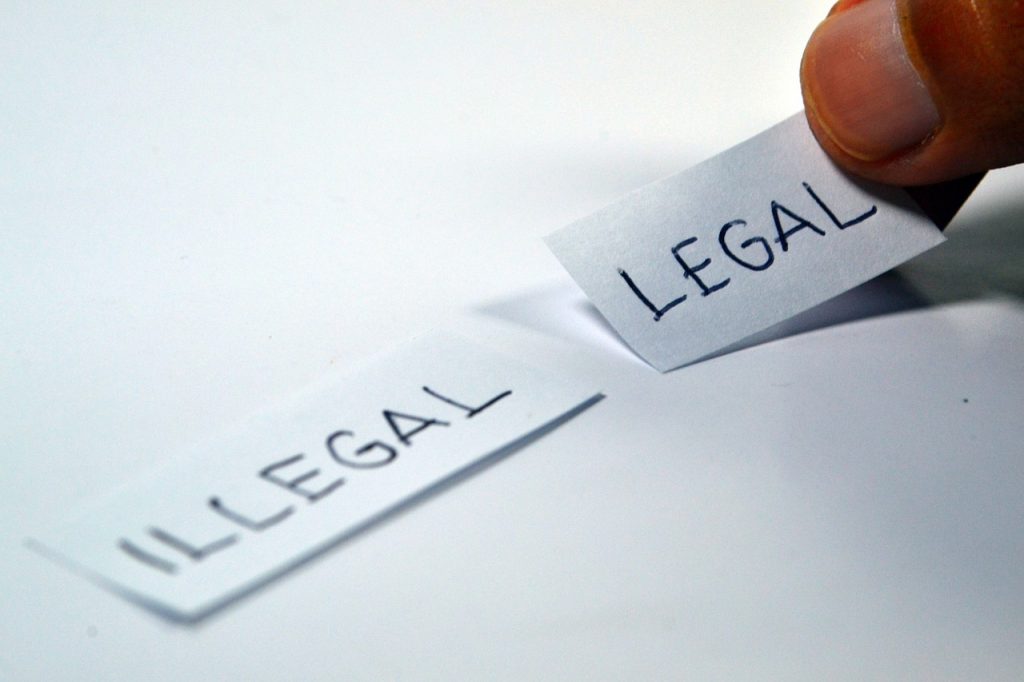 The fraudsters have a huge advertising budget which seems to be inexhaustible. They seem to be everywhere— on Internet sites, on the local cable TV, in newspapers. They try to appear authentic by their bold visibility. Or else, they may choose to operate by being very low-key, having their firms being situated in some shoddy buildings. They are not registered with the government bodies under the "Prevention of Human Smuggling Act" or they might have forged their registration certificates. They create fake websites for their clients to check online the genuineness of the visas provided to them. They will offer you a work visa even though the destination country does not have such programs.
Their fees are usually very extensive as they charge you much more than the government rules allow. In addition to their visa lodgment fees, you will have to pay to undergo a medical examination in a medical facility that is not associated with the destination country's approved panel of physicians. At every step of the way to providing you with a visa, they may want to stay in constant touch with you so as to not let anything seem suspicious. They might want to appear professional in their attire and way of communication. Once, you have been provided with the visa and you seem satisfied with it, they might be very difficult to get in touch with.
The one big flaw that these agents have is that they are constantly urging you to make your payments upfront, even before the work has been done. One can usually catch them on these tricks as they are as desperate for the money to be delivered to them as you might be to travel abroad. Hence, these deceivers might be tough to recognize at first sight, but as you look closely you might be able to see through their tricks and traps, and thus might save yourself from becoming one of their puppets.